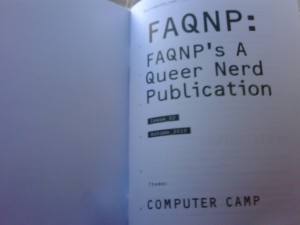 Thanks for the support with Issue 01, and your patience while we were working on Issue 02. The theme for the new issue is Computer Camp, and our writers are  sharing memories and experiences about early personal computing and the early Internet.
Join us at the NY Art Book Fair 2010 this weekend and check out Issue 02.
Over 200 other exhibitors will be at this year's event. It's run by the fine folks at Printer Matter and is always a good time.
Enjoy.